---
TW1 is an interior soft furnishings and window treatments installation service, offering a down to

earth service from concept to completion.


We are experts in making and installing curtains and blinds, and specialise in problem bay windows and complex hardware for curtains and blinds.
We also offer a site survey design service, for a competitive price, providing you with measurements and design concepts. Along with a fit only service for products such as blinds and poles.
For all bay windows we supply and fit our own quality metal tracking systems, along with other bay window products. Please call for a no obligation over the phone discussion to find out more.

We offer a comprehensive range of services to both


residential and boutique commercial clients within London and the home counties.



TW1 Design is a family owned business, based in South West London and now owned and run by Christopher Tebay; who takes great pride in delivering an ongoing personalised service and developing relationships with clients.
Chris understands that equally as important as the quality of the design and product, is the measuring and installation. Having been an installer for many years, Chris ensures that on the day the results promised are delivered. Word of mouth and repeat business are everything in the small business world and great care is taken to deliver a punctual, professional, clean and tidy service that results in the perfect hardware for the application, to suit in a design conscious and aesthetic way.
We offer a range of supply and fit services that also include a full site survey with design advise to fit only installation services at affordable prices.
Interior Window Treatments
Blinds, shading solutions & daylight control
We understand how natural daylight penetrates a room and how to shade with associated functions,
TW1 only use the best manufactures at reasonable prices for our window treatments, which are selected from brands such as Somfy, Luxaflex, Forest & Silent Gliss. Styles of blinds include; roller, roman, velux and venetian with the option of manual or motorised operation depending on the budget available.
We specialise in complex upholstered systems for bay and straight windows, such as padded pelmets and covered lathe and fascias, perfect for a luxurious finish or to provide maximum daylight control.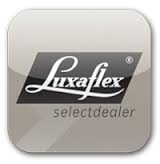 Hardware & Tracking systems

Manual and Electrical products are available from a choice of quality manufactures such as Silent Gliss, Bradley poles and Forest, we specialise in bay window products that can link with smart devises and home automation if required. However our most common range of upholstered systems and tracking solutions for problem shaped windows are manual corded tracks that are economically priced.
we also provided a supply and fit or fit only service for bespoke curtain poles.

Design & site survey service
Our design service offers a fantastic way to co-ordinate with your room, with down to earth economically priced design advise from concept to completion you can achieve and truly great outcome.

A site survey provides clear advise on fitting locations, style & function and the overall finished look twinned with in-depth product knowledge and true advise on function to suit any scenario.
Measurements are provided to you, incase you wish to supply your own product, a fit only service will be offered with transparent costings provided from the off-set.

Exterior Shading
Making the most of outdoor living space is vital in the UK, our range of custom external shading provides the perfect solution that suits a variety of styles and tastes in both the residential and boutique commercial environments.
Our external shading solutions consider daylight control, shading from the sun's rays and shielding from weather conditions with the use of brise soleils, pagodas, folding arm awnings, shutters, awnings and roller blinds from leading brands such as Luxaflex and Markilux.
We also offer a variety of external upholstery products, such as seating and cushions for outdoor use.